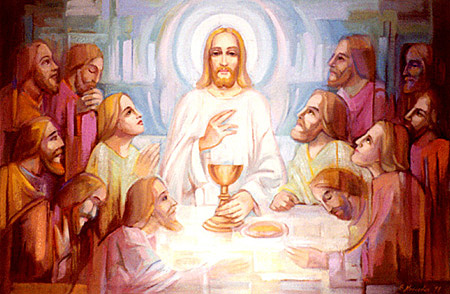 I think there's something really special about eating together, and so I'd like to invite you to come to worship God around a meal. This is a special celebration that's been going on for thousands of years. It's called Passover. It's a meal where we tell a story of freedom from slavery and we remember what God as done for us. It has a special place in the Jewish faith and was important to Jesus. It was a meal he ate every year and it was the last occasion he was able to celebrate with his friends before he died. It therefore has a special significance for Christians too.
I'd like to invite you to join with me in celebrating and remembering our freedom. There are symbolic elements to a Passover, but at the heart of it is a really good meal shared with friends.
We'll be having our Passover on Thursday 5 April 2012 at 7pm at the Acorn Centre.
We need to know numbers for catering purposes. So if you are able to come, please e-mail Louise at citychurch@edinburghandforthmethodistcircuit.org.uk or phone her on 0131-662 8635.
Would you be willing to help by bringing a dish for everyone to share? It's traditional to eat lamb at Passover. Could you make us a roast? or a vegetable dish? or a pudding?
The only rule is no leaven – that's raising agent – so nothing with yeast in, or even baking powder or self-raising flour.
When you contact Louise, please indicate what you'll be able to bring.
With blessings
Lou Davis
VentureFX minister